How It's Made
Step 1: Start with Organic Cotton, grown in Texas without pesticides or chemicals.
Step 2: Have it ring spun into yarn in North Carolina. Ring spinning is a more expensive, higher quality manufacturing process that results in a softer fabric.

Step 3: Write a knitting program for your machine to turn the yarn into a sock.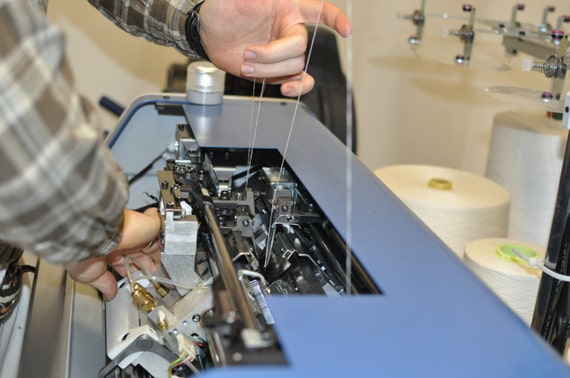 Step 4: Sew the top closed, so it doesn't unravel. (While doing this, I like to listen to NPR or TED Talks to keep my mind engaged.)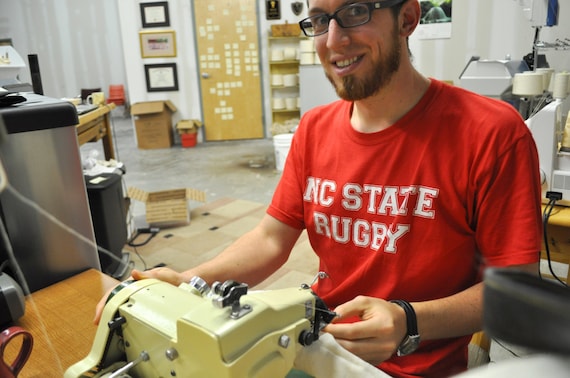 Step 5: Within 1 hour, I turned yarn into socks for you. Now, to print off a shipping label.
Your socks are mailed in 100% Biodegradable Mailers.


All of this was done in the USA, made from USA materials.